Nicole
BA (Hons) in Journalism and Mass Communication, Hong Kong Shue Yan University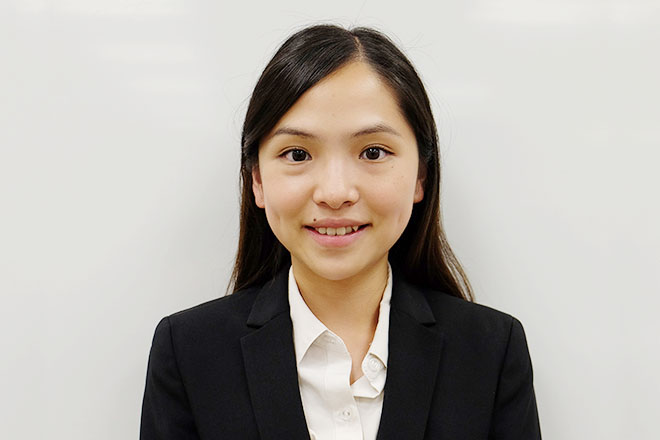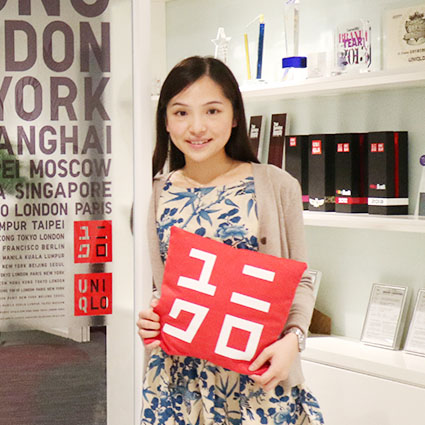 The scholarship program offered awardees not only financial incentive but also providing us a valuable chance to meet a lot of outstanding global talents, especially Mr. Yanai who is the livelihood model realizing his big dream successfully.
I am lucky to be one of the ten awardees in the first Hong Kong UNIQLO Scholarship Program and have a great opportunity to meet with the other nine excellent leaders. Ten of us are coming from different faculties, such as Medical, Law, Business, Engineering and Journalism. They are academically and socially outstanding with humble and self-motivated personalities, as well as having an international vision. This motivated me to be a better person in terms of personality and personal ability.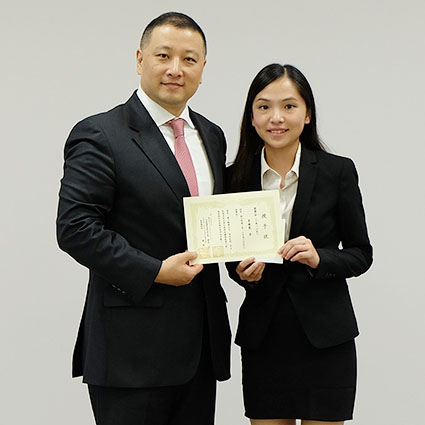 The trip to Tokyo also broadened my horizon and surprised me that Fast Retailing is such an enormous international enterprise with sophisticated structure. People working in this big family have their own dream and keep growing with the corporation towards the same direction regardless of their nationality.
Finally, I want to express my sincere gratitude to UNIQLO, provoking me to think of my dream of future and furnishing me a treasurable opportunity to meet with the global talents, thank you so much!
Source: https://www.fastretailing.com/employment/en/uniqlo/hk_mo/graduate/scholarship/